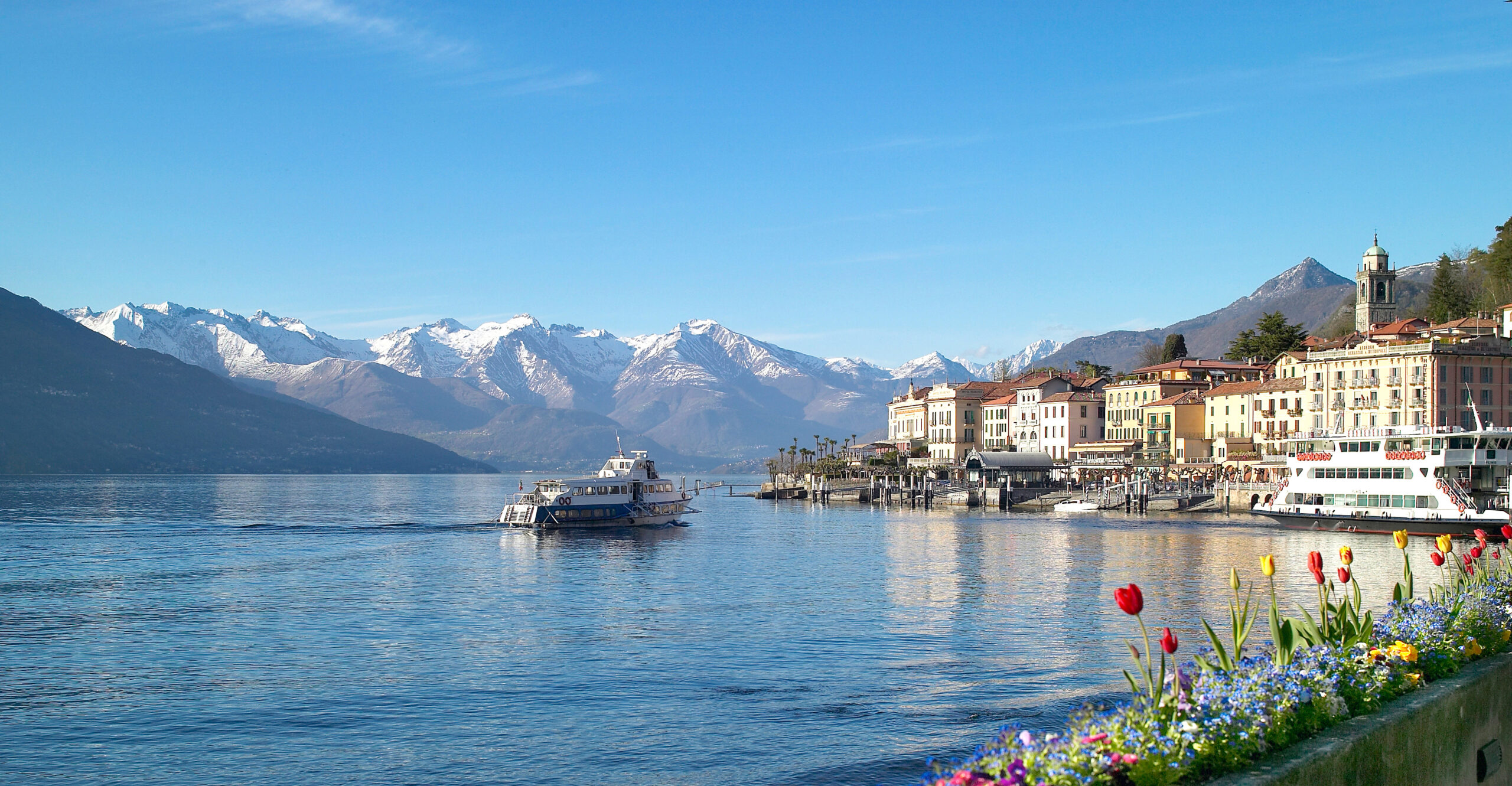 Typical dishes of Lake Como: what to eat in the Lario area
Lake Como
Tastes and flavours
An unforgettable food and wine experience on board a boat to discover genuine flavours and awe-inspiring scenery.
Are you planning a trip to Lake Como and wondering what are the favourite local dishes you should definitely try?
We fully understand your sentiment as Lake Como, set amidst the mountains of Lombardy, is a special gem. It not only offers wonderful panoramas, but also delights the palate. From fish to cheese, as well as cured meats, there really is something for all tastes.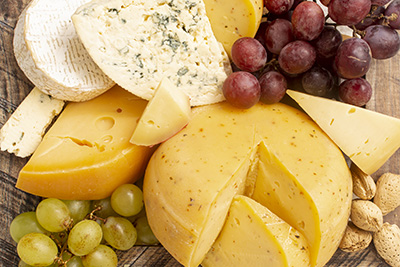 From the lake to mountain pastures: all the best of Lake Como's culinary offer
The list of "what to eat in Lake Como" would be extremely long, so let us at Navigazione Laghi offer some suggestions. We know Lake Como well, because every day it captivates us from the decks of our boats as we navigate its waters.
Therefore, let's look at the best food and wine products that the lake gifts us, divided into categories:
Lake fish: fish are served in an array of dishes in the local cuisine. The abundance and variety of fish found in Lake Como is truly impressive, and examples include perch, char, whitefish, twaite shad, bleak, zander and trout, which are cooked in a multitude of delicious ways. One dish that stands out above all? Missultìn, or dried twaite shad, a dish for a bold palate but certainly worth trying.
Cheeses: whether made of cow's and goat's milk, produced near the lake or high in the hills, the local cheeses offer much in terms of variety and flavour. Cheeses include Formaggio d'Alpe (Alpine Cheese), Nostrano, Magro di Bellagio, Semuda, Fiorone della Valsassina, Ricotta del Lario, Zincarlin, Lariano, and Casoretta della Val d'Intelvi… They are best enjoyed with the king of dishes, polenta uncia (polenta with butter and cheese).
Meat and cured meats: when it comes to polenta, it is the perfect accompaniment to meat dishes. Amidst Luganega or Verzini sausages, sandwiches with liver mortadella or a plate of Bresaola IGP, it is salami that is the true star of the region, including salami di testa (salami made with parts of the pig's head), goat salami and salami filzetta. However, a dish that definitely must be tried is casoeula, in which pork and cabbage are united to create one of the great classics of Lombardy and Lake Como cuisine.
Oil: the hilly terrain and mild climate are perfect for cultivating olive trees and for producing excellent products such as Olio dei Laghi Lombardi (Oil of the Lombardy Lakes) and Lario DOP oil. Olive groves have been cultivated here since the time of the ancient Greek settlers. To enjoy it at its best, simply cut yourself a nice slice of bread and savour Lake Como olive oil in its purest form.
Sweets and bread: and speaking of slices of bread, here is an interesting fact: Ciabatta bread was first created in the Como area. However, flour, in this area, is used to make much more than just bread and polenta. Some desserts that absolutely must be tried, in fact, are Miascia (bread cake), Braschin (sweet focaccia), Paradello con le mele (apple pancake), Pan de Mej (sweet focaccia with elderflower), Pan Mataloch (the Bellagio version of the Christmas panettone), Resta (an Easter cake par excellence made with candied fruit and sultanas) and Nocciolini di Canzo (hazelnut, egg-white and icing sugar biscuits).
All this, of course, should be accompanied by the excellent wine products of Lake Como. The selection of fine wines produced in the upper Lake Como area and on the hillsides, are made with white varieties such as Verdese, Chardonnay, Pinot Bianco and Riesling, and reds such as Barbera, Cabernet, Sauvignon, Merlot, Marzemino, Croatina, Sangiovese and Schiava.
Eating and sailing on Lake Como. What else?
In short, Lake Como is a heaven of originality and variety in terms of food and wine, captivating visitors with authentic flavours and breathtaking views. Local products, gastronomic specialities and fine wines make this area the ideal place for a unique and memorable culinary experience.
To explore Lake Como from a new perspective, NaviComo's boats are the ideal companions. They offer the opportunity to discover spectacular scenery and visit lakeside villages where you can enjoy some of the local dishes that Lake Como has to offer.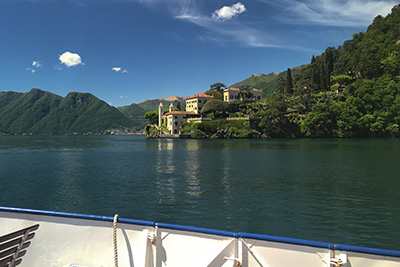 An exhilarating and unforgettable boat tour offers the opportunity to admire the enchanting places where the lake's food and wine traditions come to life and appreciate their special flavours.
And so, we can almost see the good George Clooney, from the terrace of Villa Carlotta, savouring all these delicacies, in faltering Italian, utter a few simple words: "Mangiare sul Lago di Como: what else?"
If you liked the article, subscribe to our newsletter and stay up to date with everything happening on Lake Garda, Lake Maggiore and Lake Como (click here).
Blog