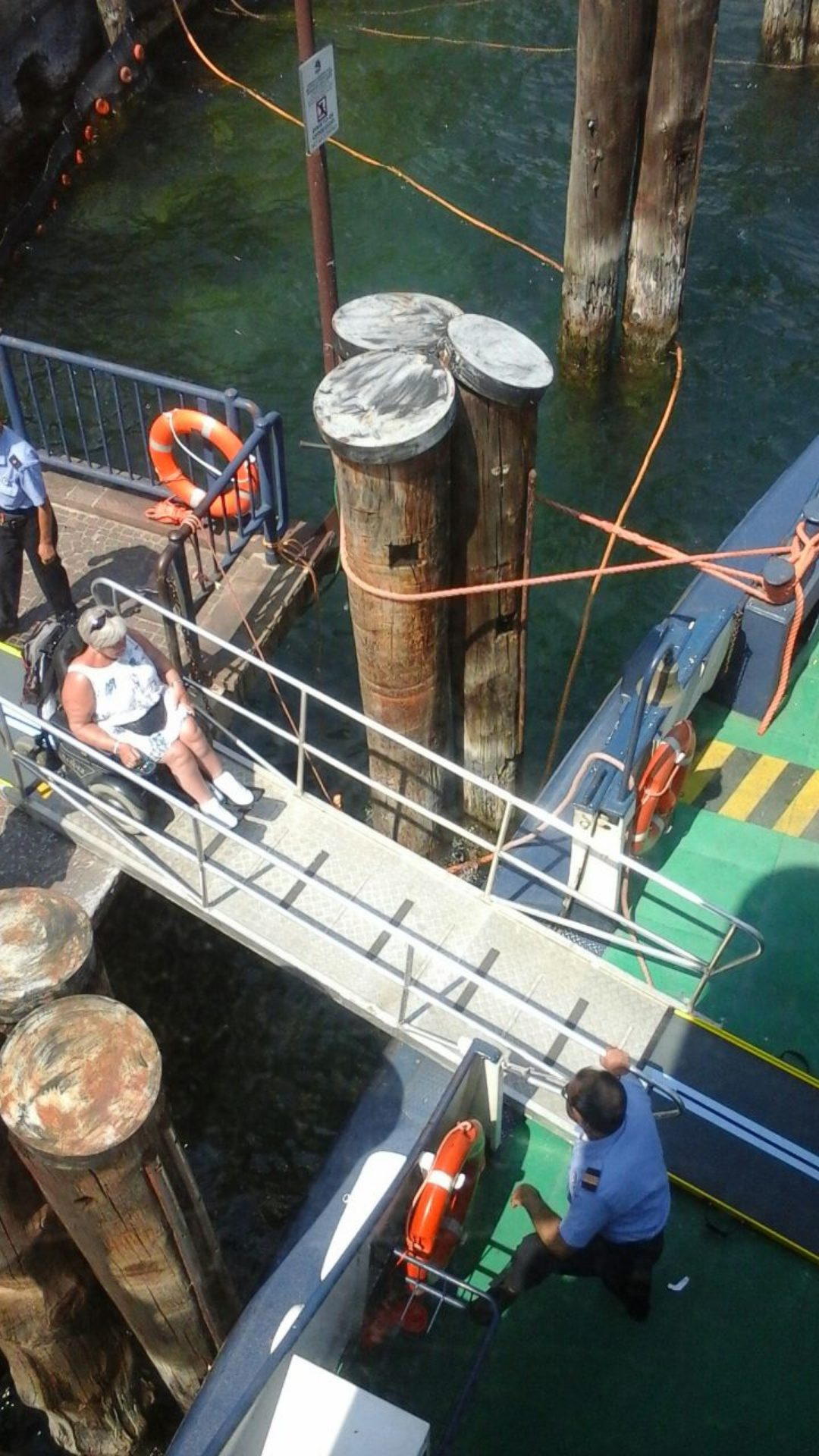 On board and on land accessibility
All lakes
Accessibility on board
Solutions to make the service fully usable for people with disabilities and reduced mobility.
On average 22,000 people with disabilities travel on board the fleet of Gestione Navigazione Laghi every year. This is a very important element that demonstrates the way Navigazione Laghi pays attention to the topic of accessibility.
For years Navigazione Laghi has launched a project to encourage and improve the hospitality of passengers with disabilities and mobility problems by offering them a comfortable and safe journey.
Implementation of improved technical solutions on board ships and at land facilities.
Some training sessions have been held by a non-profit association Aias Milano Onlus for all staff operating aboard ships in their different bridge and deck roles and for the front office staff operating on land at the ticket counters as well as for the back office operators.
Navigazione Laghi has also launched a careful supervision of the ships and wharfs accessibility.
Most recent ships.
The most recent ships are equipped with adequate services as disabled toilets and lifts, while for older ones, useful solutions have been implemented to guarantee a better travel experience as well as retention systems have been installed for the anchoring of the wheelchairs on board some hydrofoils.
As far as boarding procedures are concerned, ships and main wharfs have been equipped with special ramps.
Moreover, as part of a larger project linked to the fleet monitoring, special panels have been installed on board and on the land to inform hearing-impaired or deaf passengers
However, the boarding procedures are always carried out with the assistance of the in charge staff.
Blog