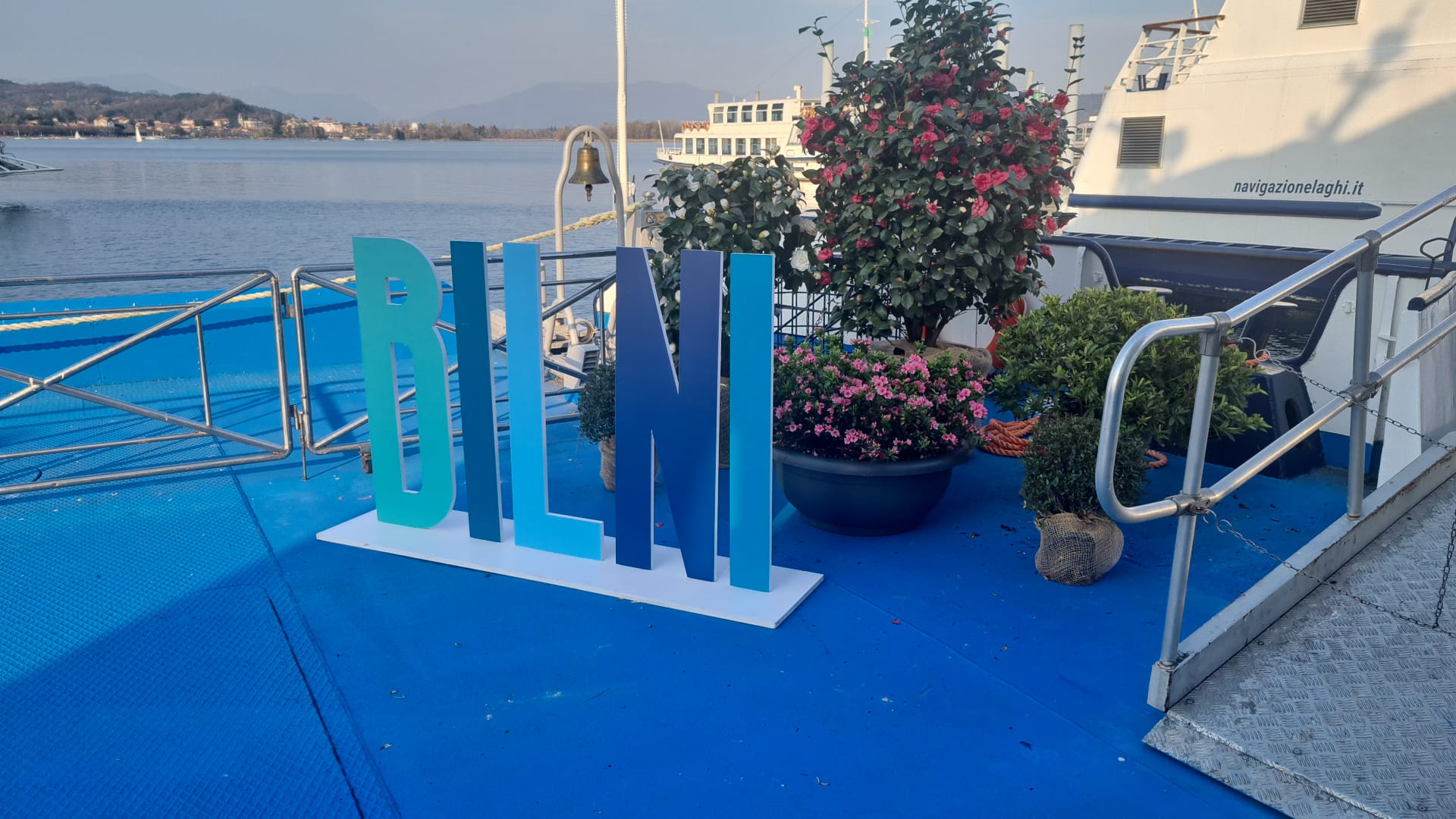 Lake Maggiore – International Lakes Exchange 2023
From march 23rd to 26th, the new edition of the "Borsa Internazionale dei Laghi del Nord Italia" took place between Stresa and Verbania, submitting  the services that the northern Italian lakes have to offer.
TOURISM ON LAKES MAGGIORE, GARDA AND COMO
Among these, of course, the three largest lakes in Italy: Lake Garda, Lake Maggiore and Lake Como could not be missing, which now represent a very important tourism reality for our country, confirming every year a constant growth in terms of attendance and popularity.
The attraction of the lakes of northern Italy is also proven by the international interest that this new edition of BILNI has catched: in fact,  about 80 selected buyers from all over the world  have listened and taken note not only of the services, but also of the cultural, gastronomic and naturalistic offer of the different lake destinations located in northern Italy.
PUBLIC TRANSPORT LINE "GESTIONE NAVIGAZIONE LAGHI" AT BILNI 2023
In this important environment, we also introduced the proposals of Navigazione Laghi Management, which has been providing public transport services between the wharfs on Lake Maggiore, Lake Garda and Lake Como for over 60 years.
On March 23rd, a workshop was held on board the motorship Verbania, moored at Intra, during which, the numerous proposals we offer at different times of the year, were explained: cruises, dinners on board, itineraries and unique experiences that make visits to the lakes even more special and unforgettable.
Our brand and our fleet have now become a symbol of the respective three lakes and among the services presented at BILNI there is also the possibility of chartering one of our ships for important occasions such as weddings, exclusive corporate events or any other need that can be agreed upon during the booking process.
Being present at the "Borsa Internazionale dei Laghi del Nord Italia" was an excellent opportunity to stand together with all the realities that operate on the lakes, to reaffirm once again the importance of these territories and to strengthen everyone's commitment to continue to offer the best to the many visitors.
Blog
Buy now
Experiences
designed for you
See all