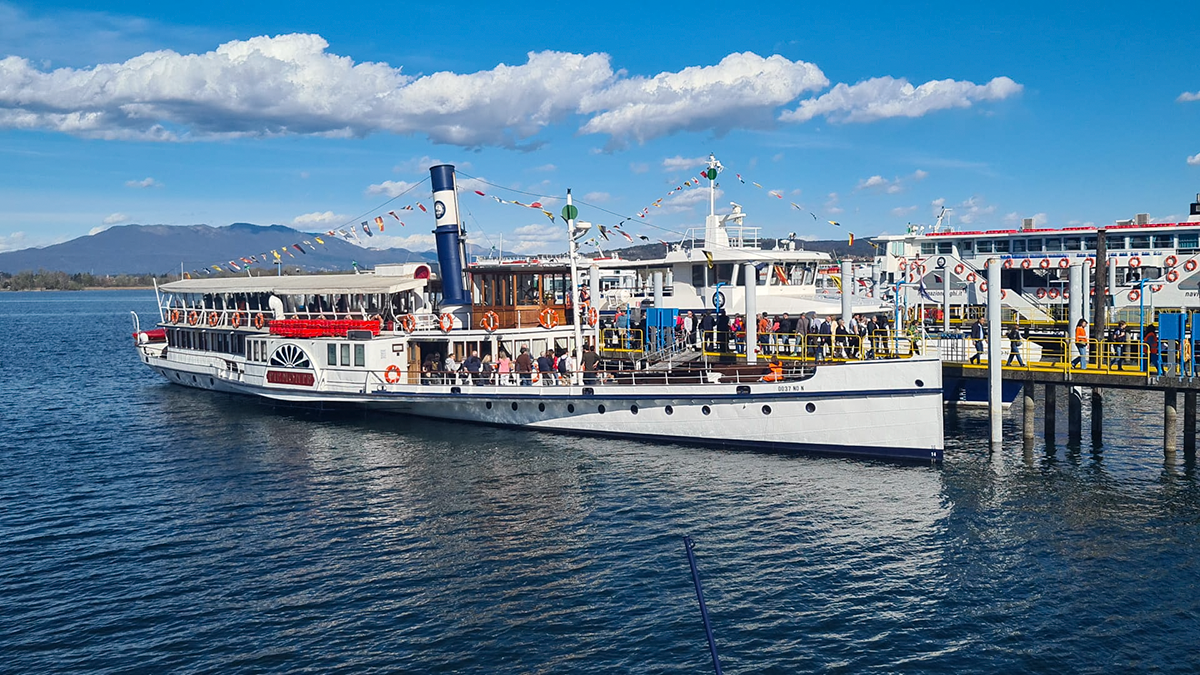 FAI's Spring Days 2023: visit to the Navigazione Laghi shipyard on Lake Maggiore.
The FAI spring days continue
and allow us to rediscover real treasures of our territories, often hidden during the rest of the year.
This is the case of the Arona shipyard of  "Navigazione Lago Maggiore" which on Saturday March 25th welcomed over 1100 visitors who came to the Verbano area also to get to know one of the key reality of Lake Maggiore.
Thanks to this initiative it was possible to follow a path made up of photos, mementoes, scale models and historical material which retraced more than 60-year history of  "Navigazione Lago Maggiore".
Visitors were accompanied by guides
from the high school "Fermi" and from the school "Enaip" in Arona, who led the guests on a visit aboard two symbols of the NaviMaggiore fleet: the steamer Piemonte, from 1904, which still navigates the waters of the Verbano with its steam engine and the Topazio motor vessel, inaugurated in 2021 and which called the beginning of the renewal of the fleet thanks to its hybrid diesel/electric engine.
Considering the high interest encountered, the future goal is to be able to organize similar events again, to bring navigation closer to those who utilize the service and are curious about everything that revolves around this world.
Blog
Buy now
Experiences
designed for you
See all